Loading
Per Capita's report, commissioned by the Communications, Electrical and Plumbing Union, said the creation of an Australian "PostBank" would introduce extra competition into the national financial system.
It argued the banking royal commission had exposed the lack of basic financial services to many parts of the country, saying PostBank could ensure the continuation of services to remote and regional areas.
"The establishment of a postal banking service in Australia would, by operating within the existing
infrastructure footprint of Australia Post outlets nationwide, provide banking services to Australians who are currently under-serviced by the existing banking sector," it found.
"With a social benefit mandate, such a bank could also improve banking services across the country by setting new standards for financial products and services that other banks will have to meet if they are to compete."
Mr Chalmers said the report was an "important contribution" which the Labor Party would examine.
"We do need to be looking for ways to make the banking system more competitive and accessible, especially in regional communities," he said. "Some banks already use the Australia Post network but there may be more that can be done in a carefully staged way."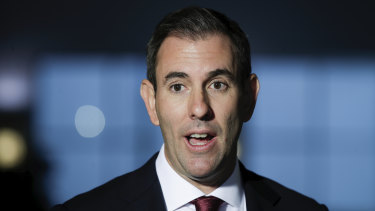 Under Per Capita's proposal, the new bank would first offer basic savings and transaction accounts, then credit cards and personal loans, then mortgages for owner-occupiers and investors. Finally, it would offer commercial lending with an initial focus on agricultural and regional lending.
It admits the federal government would have to provide an initial capital injection into Australia Post to carry out the banking services.
The Morrison government has itself started supporting elements of the finance sector. Under its first home buyers low-deposit scheme, the government is effectively guaranteeing loans that enables borrowers to access the property market with smaller deposits while avoiding hefty mortgage insurance.
Per Capita said its proposal would face strong opposition from the nation's major banks.
"Any serious suggestion from government or Australia Post about the establishment of a new, government-owned bank in Australia is likely to trigger an unprecedented private campaign of opposition from the 'big four' banks, who stand to lose market share and, more importantly, market power as a result," it said.
Get our Morning & Evening Edition newsletters
Shane is a senior economics correspondent for The Age and The Sydney Morning Herald.